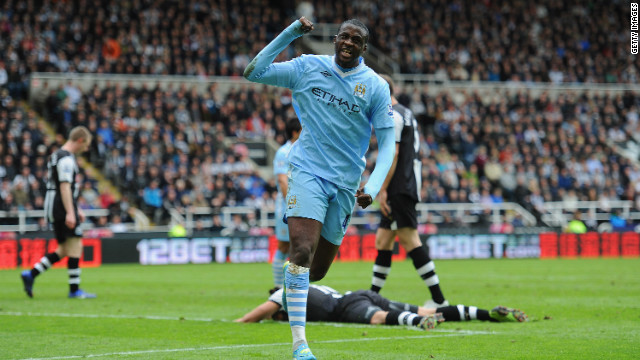 Yaya Toure's two goals against Newcastle put Manchester City in pole position to clinch the English Premier League title. The club's last domestic championship came in 1968.
The Ivory Coast international scored the only goal in last year's English FA Cup final against Stoke, ending a 35-year trophy drought for City.
Toure's older brother Kolo joined Manchester City a year earlier in 2009, having moved from English rivals Arsenal.
The midfielder was not such a key player at his previous club Barcelona, and filled a central defensive role in the 2009 Champions League final victory against Manchester United.
Two weeks earlier, also playing in defense, Toure scored the opening goal as Barcelona beat Athletic Bilbao 4-1 in the Spanish Cup final.
Toure played in the Ivory Coast's first World Cup in 2006, and also appeared at the 2010 tournament. He suffered defeat in final of the 2012 Africa Cup of Nations, and his six-week absence was crucial to City's loss of form.
Toure has played in the European Champions League for several seasons, and is pictured here on duty for Greek club Olympiakos against Lyon in 2004.
He started his European career with Beveren in Belgium, before moving to Ukraine's Metalurh Donetsk in 2004 along with compatriots Arsene Ne (left) and Igor Lolo (center).
Toure's title mission
Long wait ends
Family affair
European champion
Cup king
International Ivorian
European experience
Humble beginnings
STORY HIGHLIGHTS
Manchester City seeking to win first English title in 44 years this weekend
Key player Yaya Toure tells CNN he wants to help make history at the club
He says the return of Carlos Tevez has helped City's bid to finish first
Toure wants to help City become one of Europe's biggest clubs
(CNN) -- Many said he only left Barcelona for the money. After all, he reportedly earns more than $300,000 a week in England. Why else would you leave the world's most successful club?
Yaya Toure, however, insists that he came to Manchester City in 2010 for one reason -- to make history.
He could be proved right on Sunday, when City's expensively-assembled squad have the chance to win a first English league title in 44 years.
Such a success is but a small part of the dream held by the Premier League club's Abu Dhabi owners, and Toure -- who last season ended City's 35-year wait for a trophy by scoring the only goal of the FA Cup final -- is a key figure in their master plan.
"When City wanted to sign me from Barcelona, they were thinking about bringing a good player to try to add to the club and make history in four years," the Ivory Coast international told CNN.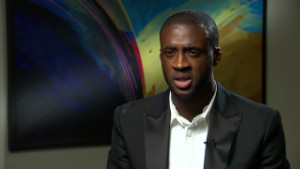 Yaya Toure aims to make history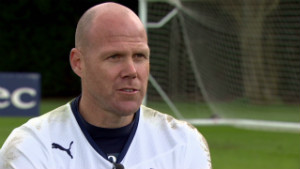 Friedel on Tottenham's Euro hopes
"I think this is very interesting for me and for the club because I think they've made the right choice. We gained a couple of fantastic players, this year we're doing fantastically well. We have one more game, a very difficult game against QPR, although we hope we will win this game because it is very important."
"Important" perhaps does not do justice to Sunday's home match against a Queens Park Rangers team battling to avoid relegation.
City top the table from defending champions and fierce local rivals Manchester United by goal difference alone. If both teams have the same result this weekend then it will be the closest finish to an English season since Arsenal pipped Liverpool to the title in 1989 on number of goals scored.
But perhaps even more crucially, it will tip the balance of power away from United -- a club seeking a record-extending 20th league crown.
"If you want to make history you have to win," Toure said. "Last year we did it when we won the FA Cup, and this year with the signings we have I think we have to win something for this club.
"The fans were amazing this year, incredible, and they helped us a lot in difficult moments and good moments, so I think we've done everything for them. If we can win this title I think it will be for the fans and for the club."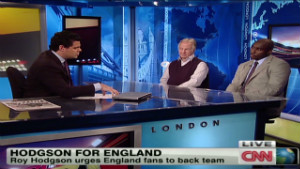 Big test for new England coach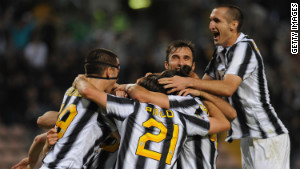 How Juventus won the Italian title
City thrashed United 6-1 at Old Trafford in October as Roberto Mancini's men led the table by five points, but Alex Ferguson's side bounced back to move eight points clear at the top with six games to go.
City struggled in the wake of Carlos Tevez's fallout with Mancini, a controversy that saw the club's former captain and top scorer go missing for three months. Just as crucially, Toure was away for six weeks at the African Nations Cup, depriving City's midfield of its driving force.
Add to that the on and off-field indiscretions of Mario Balotelli, and it appeared that City's stars were shooting themselves in the foot.
"Sometimes it's difficult because when you have an important, quality player like that and they make something wrong, sometimes it's difficult because football is a game for all the group," Toure said.
"It's 11 players, 45 players who live together, you see each other more than you see your family, and you have to be careful because when one of your teammates is wrong it can affect almost all the other players.
"But I think this year we dealt with everything. Carlos is a fantastic player who we always hoped would come back because he is a really important player for us. Yeah he made a mistake but he's apologized to everyone and he's showed to the fans he's there to fight for his friends for the title."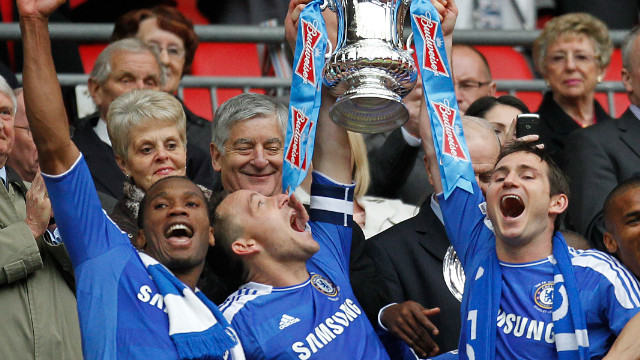 Chelsea's old guard of Didier Drogba (left), captain John Terry (center) and Frank Lampard celebrate Saturday's FA Cup win.
Chelsea's caretaker manager Roberto Di Matteo is thrown into the air in celebration by his players after their 2-1 victory against Liverpool at London's Wembley Stadium.
Liverpool came from 2-0 down and thought the scores had been leveled late in the match, but Chelsea goalkeeper Petr Cech made a desperate save from Andy Carroll's header underneath the crossbar.
Drogba celebrates after doubling Chelsea's lead, following up a first-half goal by Ramires. Both players scored in the Champions League semifinal matches against Barcelona.
Liverpool and Chelsea fans enjoy the atmosphere prior to the final. A lack of train services due to Monday's public holiday meant that Liverpool fans faced a long trip home after the match.
Fabrice Muamba attended the match, which was played less than two months after he collapsed on the pitch after suffering cardiac arrest in his team Bolton's FA Cup quarterfinal against Tottenham.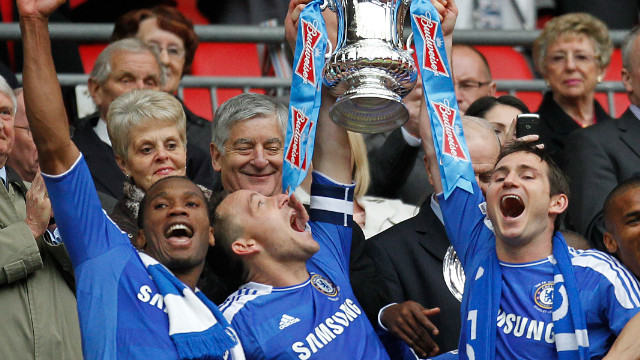 Chelsea's FA Cup final victory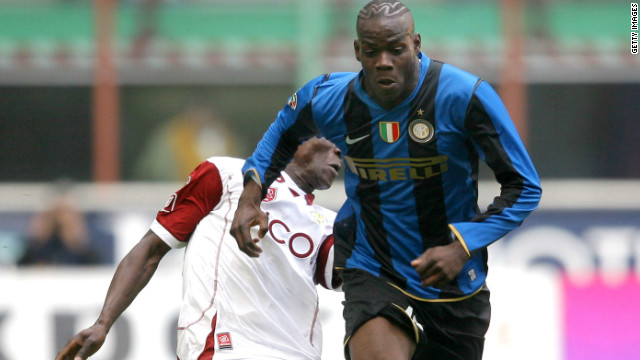 Balotelli's first-team debut came in December 2007 as a subsitute with Internazionale. Three days later the 17-year-old scored two goals during Inter's 4-1 Coppa Italia win against Reggina.
Balotelli became the youngest Inter player to score in the Champions League in November 2008 when he netted against Cyprus's Anorthosis Famagusta. He was 18 at the time.
Man City signed Balotelli from Inter for £24m in August 2010. The deal was made under manager Robert Mancini who this week hinted the player may be sold unless he reels in his controversial behavior.
Balotelli is red-carded after a foul on Arsenal's Barcary Sagna on Sunday. Man City lost the match 1-0, with manager Robert Mancini later saying: "It's clear he's created big problems, but he's scored important goals."
Berlotelli's off-pitch antics have taken their toll on the squad with manager Robert Mancini admitting last week he'd punch the forward in the head if they were teammates. It's been a rocky year for the 21-year-old who caused severe damage when he let off fireworks in his bathroom and on Thursday crashed his Bentley in Manchester.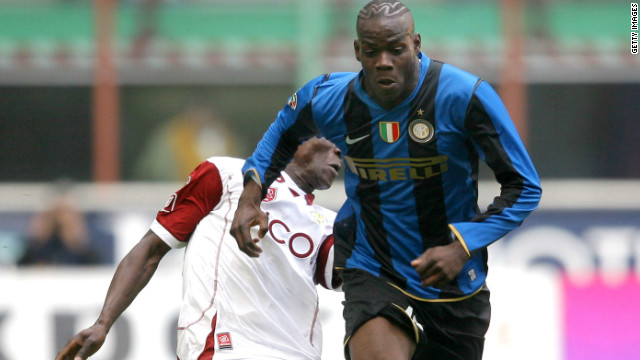 The highs and lows of Mario Balotelli
Mancini has been criticized for his management methods since coming to England from Italian champions Inter Milan in mid-2009, but Toure credits him for inspiring belief that the title race was not over.
"When I was coming to City, it was Mancini taking me there. He believes in me ... when I was playing with Monaco he sent someone to look at me because last time he wanted to bring me to Inter because he was there," Toure said.
"I think the key was when Mancini started making a speech in the dressing room and said, 'Guys we don't have to give up because the Premier League is like that and maybe they can drop some points and we can come back. We have to believe to the end because we're in the most competitive competition in the world and most importantly we have to keep going, keep winning and maybe we'll be close to them.'
"I think Mancini was totally right because we never gave up and we continued to fight to the final, and now we have the same points, it's unbelievable."
Next season City will play in the Champions League for the second successive time. Their introduction this season will always be remembered for Tevez's clash with Mancini in Munich, which precipitated a group-stage exit from Europe's premier club tournament.
Toure has already held that trophy aloft, in 2009 when Barcelona completed a treble of trophies also including the Spanish league and cup crowns.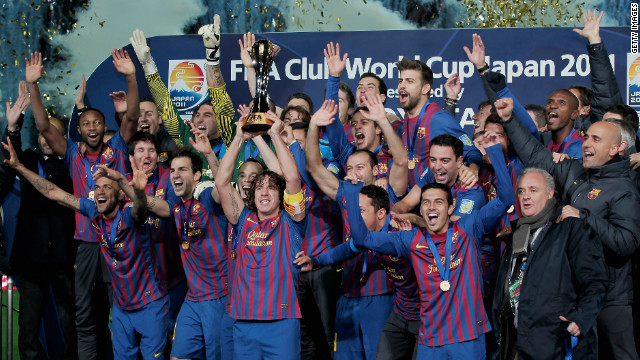 Barcelona's players are the best paid in the world according to a new report. The team kept its No. 1 place on the earnings table with each player taking home an average annual salary of $8.6 million (£5.2 million). That's a whopping $166,934 (£101,160) per week and a 10% rise on last year.
Spanish football teams continued to dominate the rankings, with Real Madrid keeping its No. 2 spot. It's players earned an average $7.7 million (£4.7 million) - a 6% rise on last year. Cristiano Ronaldo became the most expensive footballer in history in 2009 after moving from Manchester United to Real Madrid in a six-year deal worth $129 million (£80 million).
Manchester City moved up the rankings from 10th last year to 3rd in 2012, thanks to an average annual salary of $7.4 million for its players. It's a 26% increase on last year and demonstrates the wealth of the English club's owner Sheikh Monsour.
Russian billionaire Roman Abromovich's Chelsea team climbed the rankings from sixth to fourth, with players earning around $6.7 million a year -- the equivalent of $130,690 a week.
The first non-soccer entry in the rich list is the LA Lakers. The Americans are also the only bastketballers in the top 10, with players taking home $6.2 million annually -- about $120,732 per week.
Baseball's New York Yankees have continued to fall in the rankings -- dropping from No. 1 in 2010 to sixth this year. But the MLB team's players can still take comfort from an average yearly salary of $6.1 million -- around £118,968 a week.
Former Italian Prime Minister Silvio Berlusconi pumped even more money into his football club AC Milan last year. The Serie A champions rose from 14th in the list with players enjoying a yearly salary of $6.1 million, pocketing $117,399 per week.
Also rising in the rich list was Germany's Bayern Munich, up from 12th place last year. Players boasted a yearly salary of $5.9 million, taking home $113,609 a week.
The Philadelphia Phillies are one of just three U.S. teams in the top 10. The baseball franchise's players earned an average $5.8 million a year, or $111,884 per week.
Internazionale sneaked into the top 10 with an average yearly salary of $5.7 million for its players. It's a family affair for Italian oil tycoon Massimo Moratti, whose father Angelo also owned the club in the 1950s and '60s.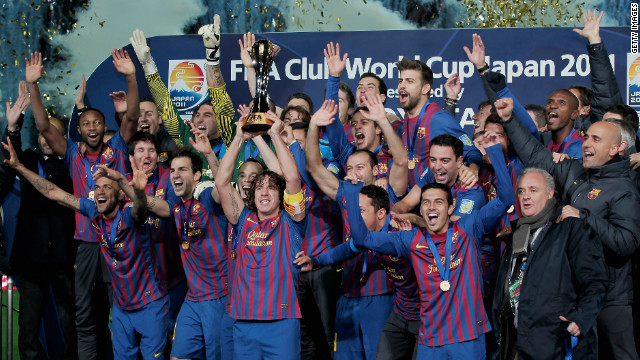 The world's 10 best-paid sports teams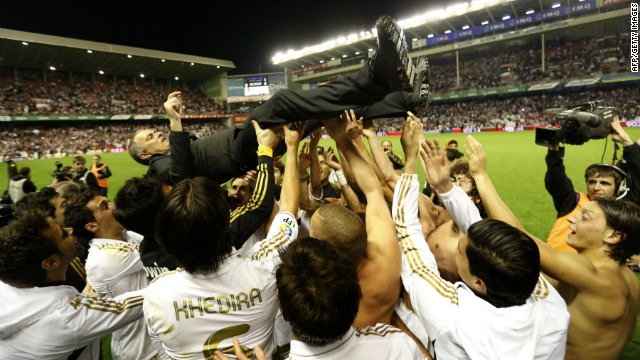 Real Madrid players lift Jose Mourinho after winning the Spanish title for the 32nd time. The Portuguese coach has also won league titles in Portugal, England and Italy.
Real Madrid supporters celebrate their team's triumph, which was clinched with two games to play after a 3-0 win at Athletic Bilbao.
Gonzalo Higuain celebrates his opener for Real against Bilbao. It was followed by goals from Mesut Ozil and Cristiano Ronaldo.
Bilbao's Javi Martinez was sent off late in the match at San Mames. His team had been expected to put up a tough test, having reached the final of the Europa League this season.
Barcelona may have lost the Spanish title after a three-year reign, but Lionel Messi broke Gerd Muller's longstanding record for goals in a European season. Messi's eighth hat-trick this season in the 4-1 win over Malaga took him to 68 overall and 46 in La Liga -- two ahead of Ronaldo.
As Real triumphed in Spain, Ajax Amersterdam won the Dutch league for the second year in a row as coach Frank de Boer's team beat VVV Venlo 2-0.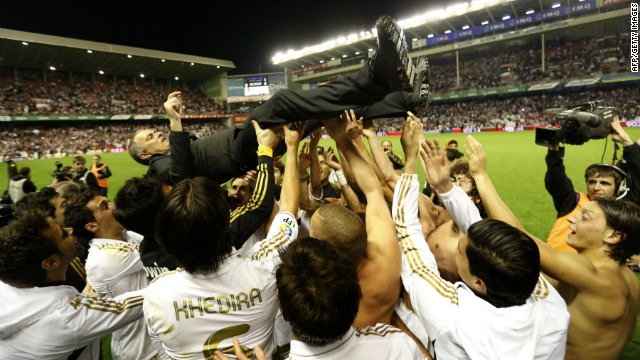 Real Madrid's La Liga triumph
"The Champions League is one of the biggest competitions in the world, it's very tough and all the best teams in the world play in this competition," Toure said.
"Yes I've already won it but I've said I came to City to make history and most importantly I have to keep working hard and make me believe I can be part of history at this amazing club.
"It's going to be tough but I think we're on a good way to being a big team."
Bayern Munich won City's group and went on to reach the May 19 final, which will be held at the German team's home stadium.
England will be represented by Chelsea, who overcame considerable odds to beat defending champions Barca in the semis.
"It's going to be tough because Bayern is a fantastic team. Two years ago they lost (the final) against Inter Milan, but I think Chelsea are doing extremely well, they are fighting together," Toure said.
"It's going to be tough for them because Bayern Munich have not stopped winning. But I hope an English team can win and the guys can say the Premier League is one of the toughest competitions in the world."