STORY HIGHLIGHTS
Top-ranked Victoria Azarenka beaten in last-16 clash by Slovakia's Dominika Cibulkova
World No. 1 loses to the 15th seed for only the second time in nine encounters
Cibulkova, a semifinalist in 2009, will next face U.S. Open champion Sam Stosur
German 10th seed Angelique Kerber also in last eight along with Italy's Sara Errani
(CNN) -- World No. 1 Victoria Azarenka plans to take a break from tennis following her shock fourth-round defeat at the French Open on Sunday.
The 22-year-old, who lost 6-2 7-6 (7-4) to 15th seed Dominika Cibulkova, said she was jaded after the opening months of the season in which she won her first grand slam at the Australian Open and went on a 26-match winning streak.
However, the Belorussian lost in finals in Stuttgart and Madrid before pulling out ahead of a second-round clash against the diminutive Cibulkova in Rome last month due to a shoulder injury.
She will lose the top ranking if Rome champion Maria Sharapova can reach the final in Paris for the first time in her career.
"There has been a lot of tennis for me in the last five months," she said. "I haven't been home in a while, and it's something that I need just to get rested mentally, definitely, and just to get out of the tennis field a little bit.
"And once I have my passion and desire back on the court, I'll be on the grass."
Paris goes to Beijing? The Li Na effect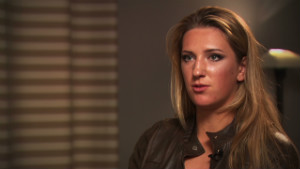 Victoria Azarenka targets 2012 success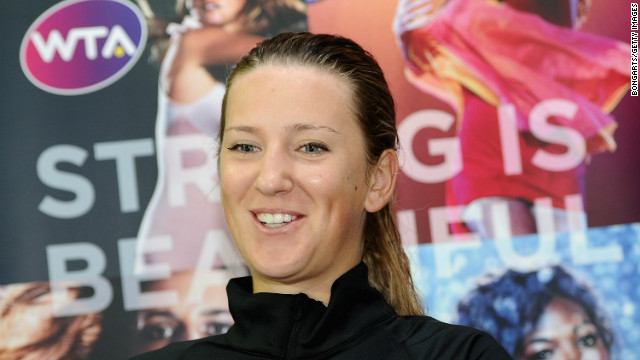 World No. 1 Victoria Azarenka has come a long way since first picking up a tennis racket in her native Belarus.
However, she still considers the Eastern European nation to be her home. Azarenka is pictured with former No. 1 Caroline Wozniacki (right) at a children's cancer center in Minsk in 2010.
Azarenka (far left) first became involved in the sport when her mother started working in a tennis center in her native Belarus. Her first coach was Valentina Rzhanih (also pictured).
Azarenka eventually had to leave Minsk to fulfil her ambitions, moving first to Marbella in Spain for a brief spell before settling in Arizona.
Azarenka was a Wimbledon champion at the age of 14, winning the girls' doubles title in 2004 with compatriot Volha Havartsova.
Azarenka won the junior titles at the Australian Open and U.S. Open in 2005, finishing the season as junior world number one. She burst onto the senior scene the year after.
Less than a year after she briefly considered quitting, Azarenka became the first player from Belarus to win a grand slam singles title when she beat Maria Sharapova in the 2012 Australian Open final.
Azarenka cemented her number one status by winning 14 straight matches after the Australian Open, collecting two more trophies.
Azarenka is still seeking to improve, and has added two-time grand slam champion and former world No. 1 Amelie Mauresmo to her coaching team.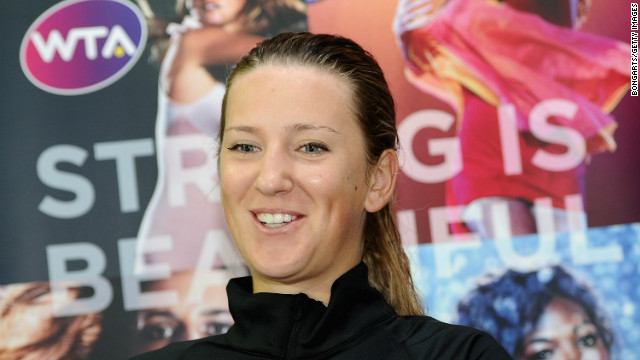 The tennis journey of Victoria Azarenka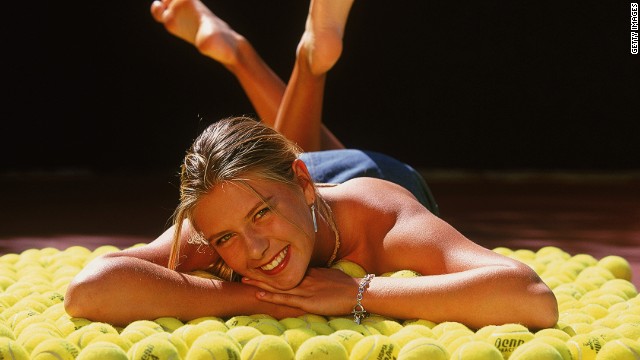 Maria Sharapova has come a long way since turning professional on her 14th birthday in April 2001, having played the game since she was four years old.
Sharapova's fame has brought endrosements that saw Forbes magazine rate her as the highest-paid female athlete in the world, with annual earnings of over $18 million. She has her own clothing line and is also working on a candy line called Sugarpova.
The one thing separating Sharapova from a career grand slam is the French Open title. She has twice made the semifinals, most recently in 2011, when she was beaten by eventual winner Li Na of China.
Despite never having won at Roland Garros, Sharapova is in good form in 2012, losing just once on clay this season. Most recently, she successfully defended her Italian Open title to offer hope she can finally win the French Open and complete a career slam.
Sharapova was spotted at an early age by former great Martina Navratilova and after moving to the United States she was enrolled into the famous Nick Bollettieri Tennis Academy in Florida at the age of nine.
The Russian became the third youngest female to win Wimbledon in 2004 aged just 17. She beat Serena Williams in the final to spark huge interest the papers labelled "Maria Mania."
Sharapova's second major success came at the U.S. Open in 2006 when she beat Justine Henin at Flushing Meadows. By this stage she had already become the first Russian woman ever to hold the world No. 1 ranking.
The 25-year-old made it a hat-trick of grand slam victories at the 2008 Australian Open and in some style. She didn't drop a set in the entire tournament on her way to defeating Serbia's Ana Ivanovic in the final.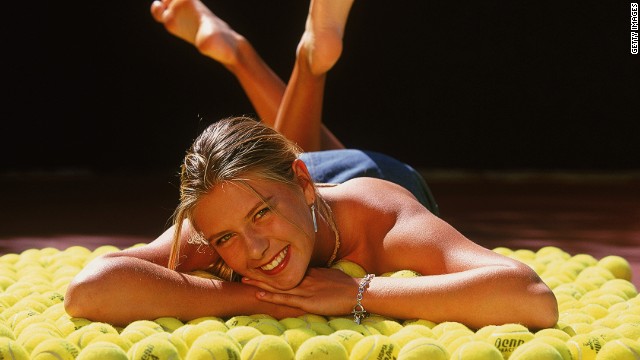 Maria Sharapova's French Open dream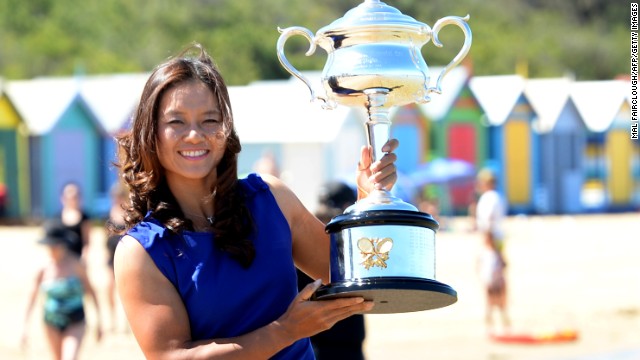 Knee problems have prompted China's Li Na to announce her retirement.
Li's 2011 French Open win made her one of the richest sportswomen in the world -- second only to tennis rival Maria Sharapova, left.
After becoming China's first grand slam singles champion in Paris, Li signed a raft of new sponsorship deals.
Western brands seized on Li as a way of moving into the Chinese marketplace, which is traditionally one of the hardest to infiltrate.
According to Forbes, Li's sponsors include Babolat, Nike, Rolex, Samsung and Mercedes, as well as multiple Chinese companies.
"Having the unique opportunity to effectively bring more attention to the sport of tennis in China and all over Asia is something I will cherish forever," said Li on her Facebook page.
Li was one of the most in-demand players on the WTA Tour, not just because of her nationality but also because of her engaging personality.
Li, who wears a rose tattoo on her chest, became the first Chinese woman to win a WTA tournament in 2004.
When Li reached the finals of the Australian and French Opens in 2011, it was estimated that -- with China's population of 1.3 billion -- the matches attracted possibly the highest television audience for a one-off sporting event.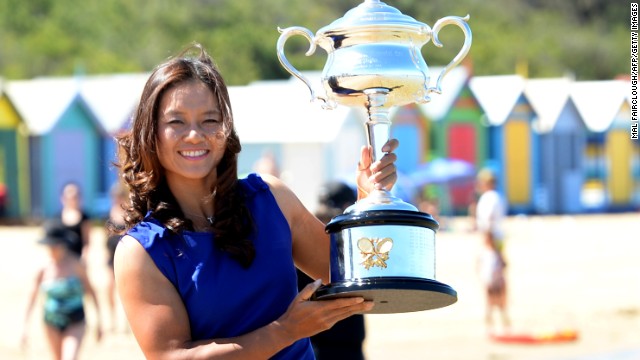 Li reaps riches of French Open win
Azarenka had previously lost to the Slovakian just once in eight meetings, but five of those had gone to three sets and two were remarkable comeback victories.
She had to come from a set and 4-0 down in her opening match in Paris last Monday, but could not pull off an escape this time as she smashed two rackets in frustration.
"Today I couldn't do it. It was just not going for me. I tried everything. All I could hope for was her mistakes," Azarenka said.
"I think she plays much better against the top players than maybe a little bit lower-ranked players. She really has that desire. I don't know what motivates her to play that way."
Cibulkova reached the French Open semifinals in 2009, but said she was nervous she would again blow her advantage against Azarenka -- who stands nine inches taller at six foot.
"You can't be human if you weren't thinking about that," she said. "Because this year in Miami I was 6-1 5-2 up against her. And last year in Miami it was the same.
"Today it happened the same when I was 4-2 up. And that's why I got a little bit ... not nervous, but not going for my shots anymore.
"But today it was a great thing that I managed to go through these emotions. She was 6-5 up, and I said, 'Hey, come on, you have to play your game again and just make it.' "
The 23-year-old will next face U.S. Open champion Sam Stosur of Australia, who beat 79th-ranked American teenager Sloane Stephens.
Sixth seed Stosur, the French Open runner-up in 2010, ended the 19-year-old's dream run as she won 7-5 6-4 in 85 minutes.
Stephens lost in the first round last year and has not won a match in three attempts at her home grand slam.
Italy's Sara Errani earlier reached the quarterfinals after beating 2009 French Open champion Svetlana Kuznetsova.
The 21st seed, who also made the last eight in Melbourne in January and has won three clay titles this season, won 6-0 7-5 to set up a clash with Angelique Kerber.
The German 10th seed, who lost to Stosur in the New York semifinals in September in her best grand slam achievement, ended the hopes of 21-year-old Croatian Petra Martic as she won 6-3 7-5 on Court Suzanne Lenglen.